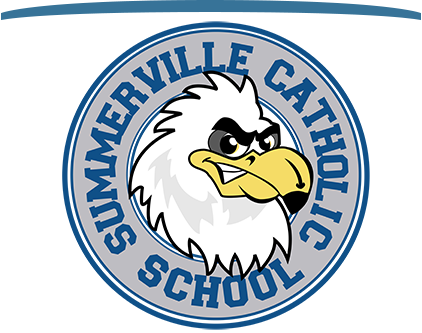 Where Faith and Knowledge Meet
Sponsor a Student
Sponsor a Student
For many families the cost of Catholic education unaffordable. To aid those families, we offer assistance from the Erin Kelly Memorial Scholarship & Grant in addition to any to grants available from the Diocese of Charleston. Unfortunately, we have two families that the amount of assistance provided is still not enough. Both families have multiple students that are in need of support. Funds donated will be divided evenly amongst the students. Your sponsorship will ensure that these students can continue their education at Summerville Catholic School.
About the families
Their actual names are not used to protect the integrity of these families. Books from the bible will be used in place of their names.
James Family: James 2:15-16
If a brother or sister is without clothing and in need of daily food, and one of you says to them, "Go in peace, be warmed and be filled," and yet you do not give them what is necessary for their body, what use is that? The James family has 2 students attending Summerville Catholic School. Ms. James is a mother of 3. Ms. James has relied heavily on her parish and the Summerville Catholic School community as she weathers her current financial storm. With only 1 income, Ms. James has had to make difficult financial decisions. As a result of her income restrictions, Ms. James was forced to remove her eldest child from Catholic education and reenroll her in the local public school. Ms. James younger 2 children face the same fate if Ms. James does not receive additional support.
Proverbs Family: Proverbs 1:24-25
There is one who scatters and yet increases all the more, and there is one who withholds what is justly due, and yet it results only in want. The generous man will be prosperous, and he who waters will himself be watered. Living with Mom who struggles daily with illness, the Proverbs children look to Summerville Catholic School for peace and stability. Ms. Proverbs receives the maximum amount of assistance feasible and simply cannot afford her monthly payment.