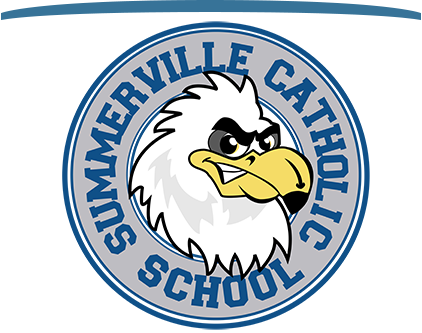 Where Faith and Knowledge Meet
Erin Kelly Memorial Scholarship/Grant Sponsor a Student
ERIN KELLY MEMORIAL SCHOLARSHIP & GRANT/SPONSOR A STUDENT
1 out of 2 students could not attend Summerville Catholic School without tuition assistance. The Erin Kelly Memorial Scholarship and Grant Fund is Summerville Catholic School's exclusive tuition assistance fund. The Erin Kelly Memorial Scholarship and Grant not only awards scholarships to exceptional students based on good academic standing, but it also awards grants to students that are unable to afford the tuition at Summerville Catholic School.
The Erin Kelly Memorial Scholarship Fund was established in November 1988 in loving memory of a 4th-grade student at Summerville Catholic School (SCS). Like most 4th graders, Erin Kelly was carefree and looking forward to life. It was a time before cell phones and social media, and tragically, also before bike helmets. On a sunny afternoon, Erin was riding her bike on her way to a friend's house, when she fell and hit her head. The Kelly's have remained involved in Summerville Catholic School, since its beginning. So, with the help of then-principal Sr. Mary Rose, they graciously established a scholarship fund in their daughter's name for students at SCS. They are an example of how we are not just a school Where Faith and Knowledge Meet, but more importantly, that we are also a family in Christ.
SPONSOR A STUDENT
If you are interested in sponsoring a student for the 2022-2023 school year, please contact the front office. Staff can match you with a student in need of support. Many school families have to stretch their budgets and make difficult sacrifices for their child's education. Sponsoring a student can help ease the burden these families face. Please note you can remain anonymous if you wish.