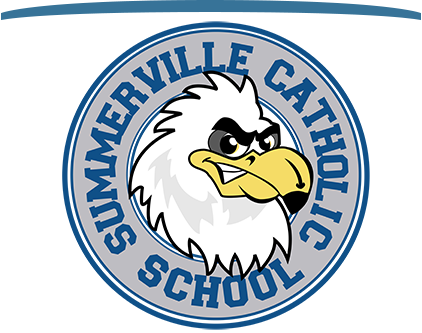 Where Faith and Knowledge Meet
Recurring Donation/Pledge
PLEDGE TO HELP PREPARE OUR STUDENTS FOR TOMORROW
At Summerville Catholic School, we believe that we are not merely educating our students, we are preparing our students for tomorrow. This philosophy was tested in mid-2019 when the novel Coronavirus pandemic hit and the school, like others nationwide, was forced to close in March per federal and state guidelines.
In response, SCS faculty and staff worked hard to develop a new virtual learning program and school resumed in-person September 2020 with greatly enhanced safety protocols.
Because the pandemic has seriously impacted our community and school families, SCS is launching a recurring donation program this year to make giving easier and more affordable.
This program allows donors to give a small amount of their choosing monthly. Donors can also choose the date their donation processes. A small pledge of just $10 a month can make a world of difference in a child's educational journey. Each dollar raised will help the school and its students plan and prepare for the future. Quality Catholic education is needed now more than ever and small monthly gifts will help achieve these goals.
Click here to pledge to support the school and its students in our mission to provide quality Catholic education for all!