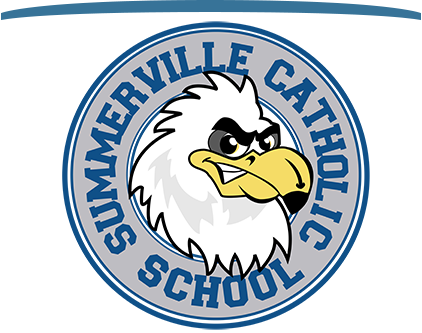 Where Faith and Knowledge Meet
Summer Programs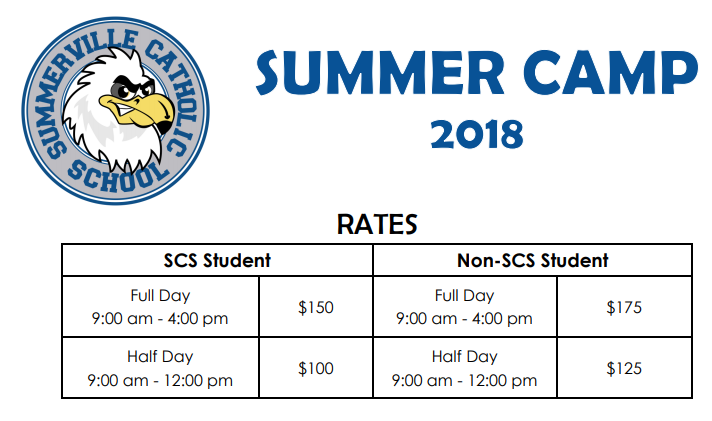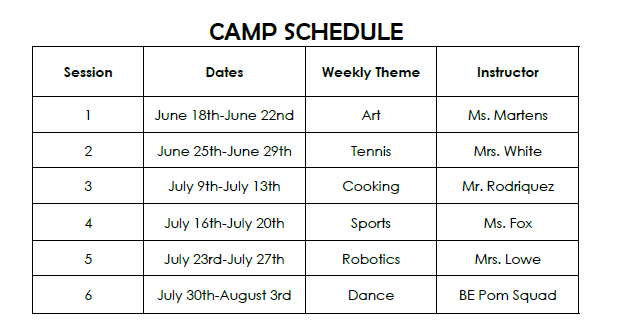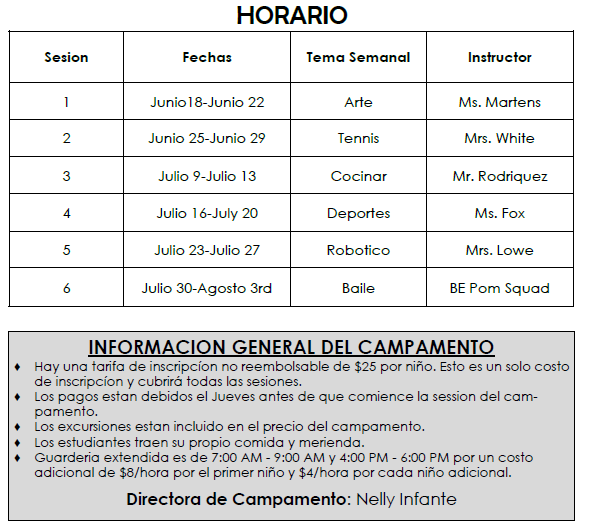 Summer Reading and Writing
Our teachers and students have worked very hard all year and the children are leaving school this year as better students. In an effort to keep our students' reading and math skills sharp over the summer, a summer program has been developed.
The summer months provide the perfect opportunity to extend and enrich y our child's reading and math experiences. Whether on the beach or hanging inside on a rainy day, don't forget to curl up with a good book. Before you take off to the playground or the waterpark, don't forget to do a couple of the math pages.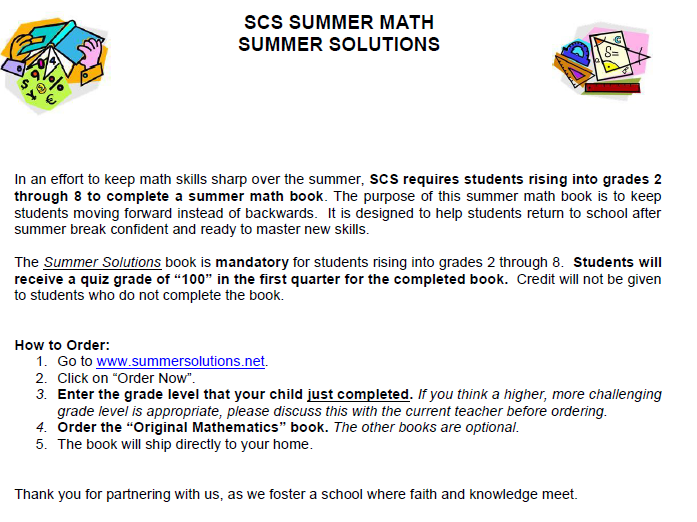 Reading

Summer reading is mandatory for students attending SCS in the fall. Please click here for a list of required reading for each grade. Students rising into 1st through 6th grade will be given an assessment or participate in a class project upon return. Students rising into 7th and 8th grade, please click here for the required assignments. *Students taking Honors English should see Mrs. Childers for their assignment.