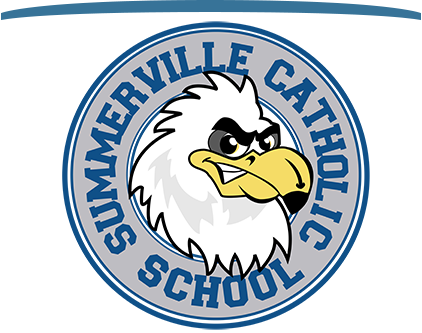 Where Faith and Knowledge Meet
Media and Technology
The Media and Technology Resources available at Summerville Catholic School:
Traditional learning methods are not completely supplanted by "screen time," as we empathize the importance of a balanced perspective and experience with technology.


The Catholic moral basis for how we utilize, create, and evangelize through all media.

Class set of tablets for teachers to use with students in the classroom. (Chromebooks for every class coming Fall 2018)

A true Media center that contains classics of literature as well as access to a variety of appropriate technology for the learning environment.

Touchscreen Promethean boards used in every classroom.