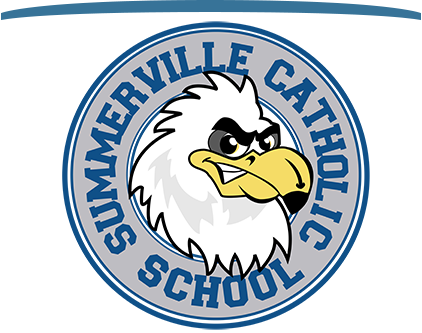 Where Faith and Knowledge Meet.
Technology
Technology available at Summerville Catholic School:
All students take a computer class throughout the school year where they learn about typing, Microsoft Office programs, researching, and other educational skills.
Up to date computer lab connected to the Internet.
Class set of tablets for teachers to use with students in the classroom.
Student computers available in classrooms and the media center.
Promthean boards used in every classroom.
Kindles are used in K3 through 3rd grade.
Elementary students can listen to audio books in the media center.