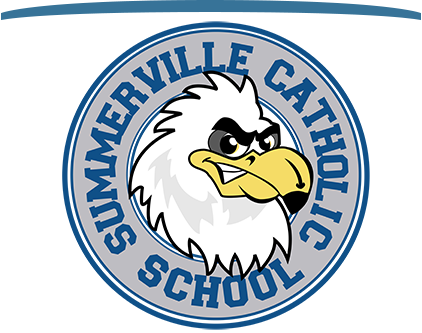 Where faith and knowledge meet.
Employment Opportunities
Summerville Regional Catholic School is seeking to fill the following positions:
K-5 Full TIme Assistant
Seeking a dependable, fun and energetic individual to join our K5 classroom as a full-time assistant. Duties include assisting the teacher with daily activities. The candidate must be a model of Catholic principles.
Extended Day Program (EDP) Coordinator
Seeking a dependable, enthusiastic individual who enjoys working with children to be the Program Coordinator of our Extended Day Program (EDP). Hours for this position are 2:30 pm-6:00 pm daily. The coordinator will be responsible for supervising EDP staff, tracking EDP accounts for parents, as well as planning and purchasing supplies for all EDP activities. Additional duties include coordinating and planning the SCS Summer Camp Program. During the 7 week summer camp, the coordinator will work 40 hours per week to ensure the camp runs smoothly.
Please send all resumes and inquiries to:
Charlie Tisdale, Interim Principal
Summerville Catholic School
226 Black Oak Blvd
Summerville, SC 29485
ctisdale@summervillecatholic.org