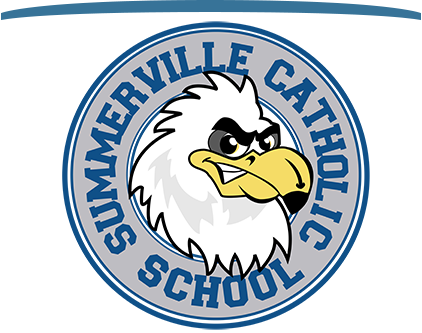 Where faith and knowledge meet.
Employment Opportunities
Summerville Regional Catholic School is seeking to fill the following positions:
Middle School Math Teacher
A part-time middle school math teacher for the 2017-18 school year. This individual must have a valid certification to teach math to students in grades 5-8, including Algebra I and Geometry. Experience working with middle school students preferred.
Coordinator of Extended Day Programs
This individual should possess a Bachelor's or Associate's Degree with experience in Early Childhood or Elementary Education. This is a part-time position.
Please send all resumes and inquiries to:
David Friedlander, Principal
Summerville Catholic School
226 Black Oak Blvd
Summerville, SC 29485
dfriedlander@summervillecatholic.org